Chick Flick The Musical
FRIENDSHIP IS THE BEST MEDICINE
TGIF and time to join Karen, Dawn, Sheila, and Meg as they get together to watch a chick flick and play their favorite drinking game! As the festivities proceed and the beverages flow, they each divulge that their lives haven't quite turned out the way they'd hoped. When they view themselves with the same kindness, humor and reverence that their friends do, they learn how to make real life better than the movies. Whether you're a fan of romantic comedies or teary sisterhood dramas, you'll recognize the delicious tidbits of life advice that chick flicks offer our four friends on their transformative journey of empowerment. Chick Flick the Musical promises that you can get through anything with a little help from your friends … and chick flicks!
Book, Music and Lyrics by Suzy Conn
Director: Mary Catherine Burke
Choreographer: Tiffany Green
Musical Director: Seth Weinstein
Vocal Arrangement & Orchestrations: Frank Galgano & Matt Castle
General Manger: Daryl Roth Theatrical Management
Casting: Alison Franck, CSA
Development History
Craterian Theatre: September 2016
29 Hour Reading: January 14 &15, 2016
Workshop: Millbrook Playhouse: October 2014
Workshop: Loft 227, NYC: February 2013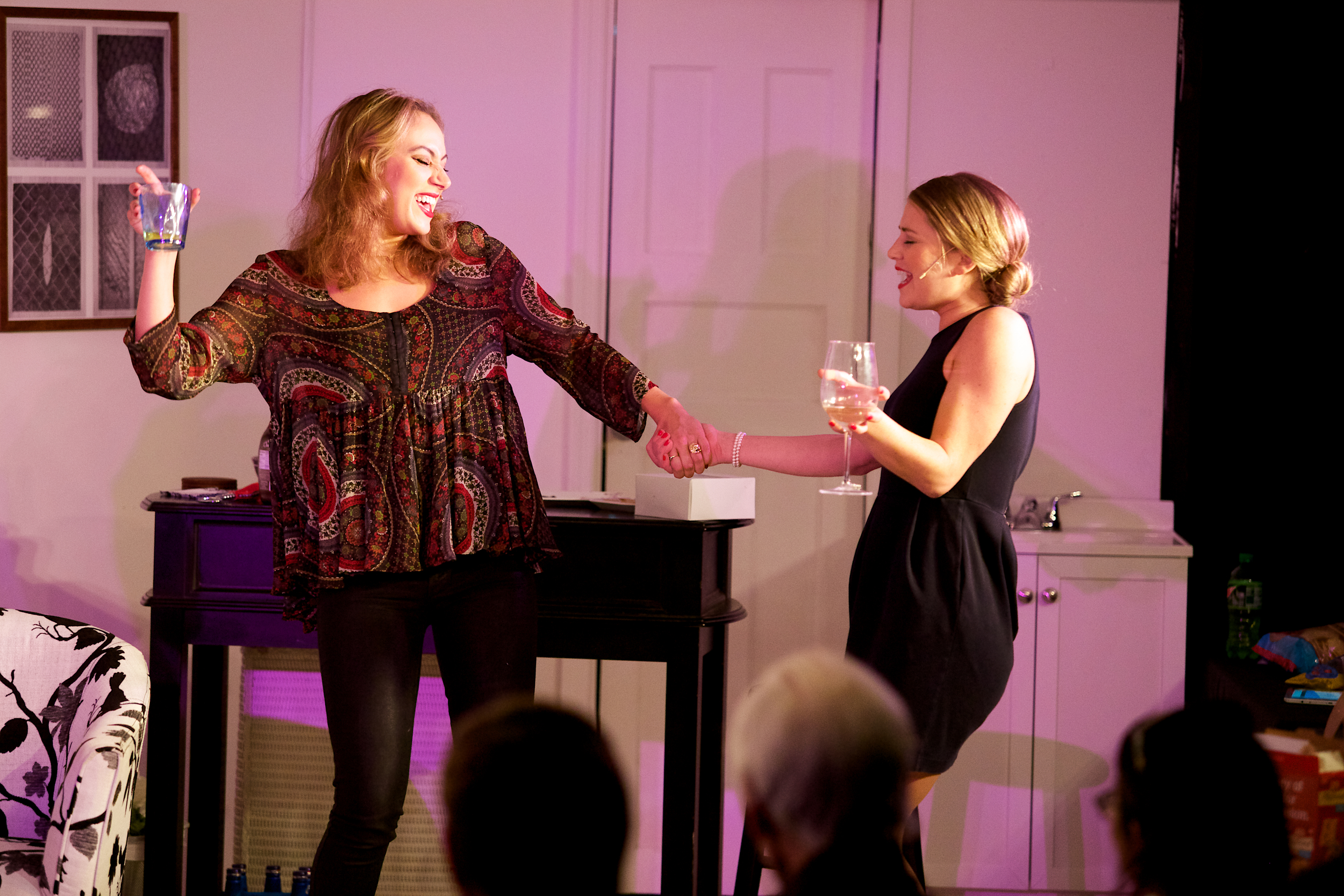 Whitney Maris Brown & Kendall Chaffee-Standish in the 2014 production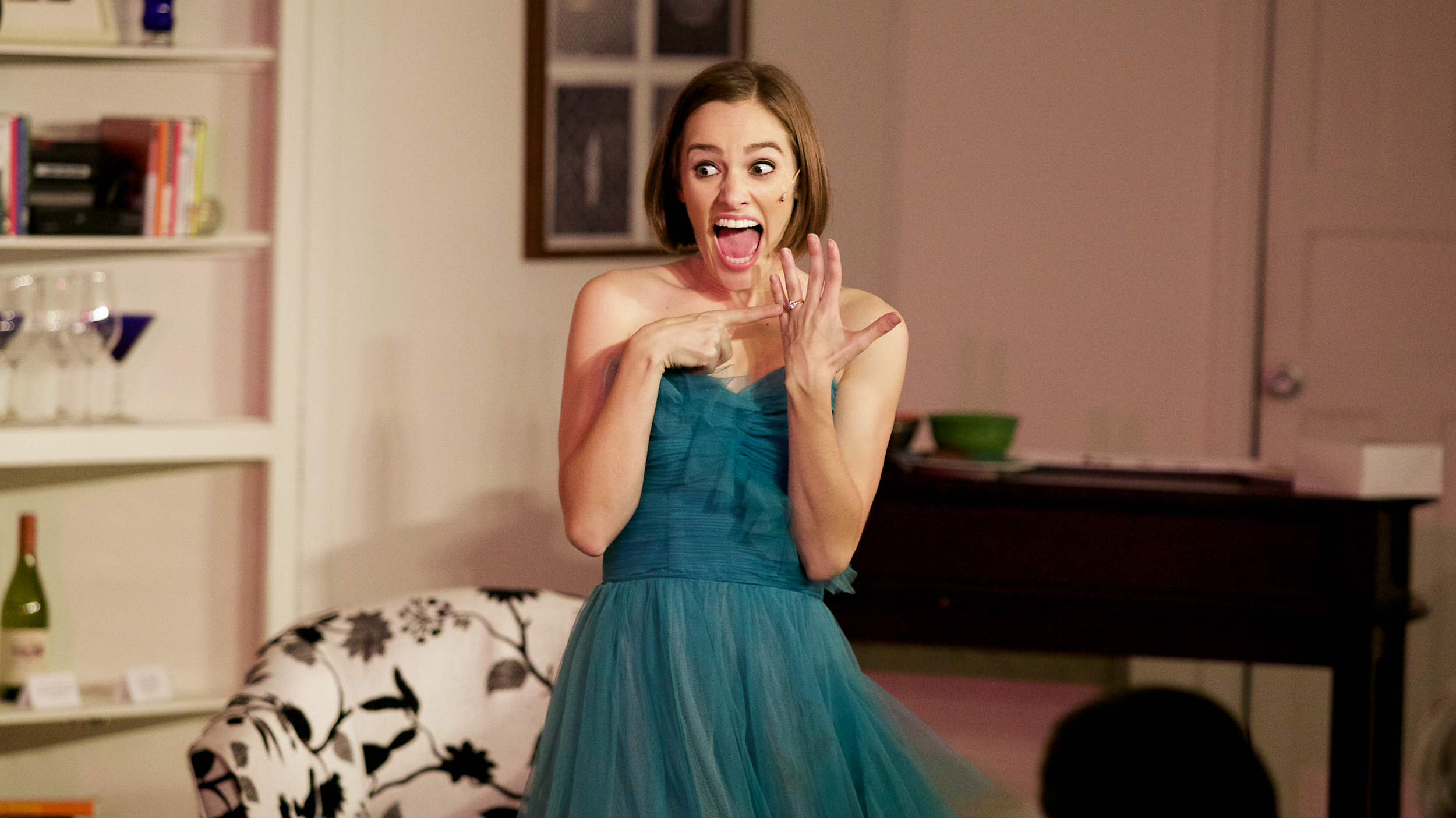 Rachel Joyce in the 2014 production
Whitney Maris Brown, Rachel Joyce, Kendall Chaffee- Standish in the 2014 production.